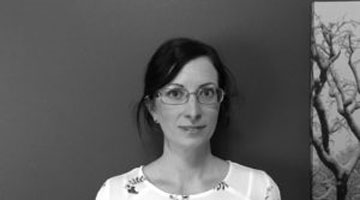 Sharni Leon
Director and senior headache consultant
---
Osteopath B.Sc(Clinical Science),M.H.Sc(Osteopathy)
Level 3 Headache Consultant (certified Watson Headache® Practitioner)
Sharni Leon is an Osteopath who has been working in private practice at Ringwood & Warrandyte Osteopathysince 2001. With over 17 years of clinical experience, consulting primarily for spinal conditions, headaches and migraines.
Sharni has had a keen interest in headache and migraine treatment and patient management, and this has lead her to undertake further study with the Watson Headache® Institute. She completed level 1 foundation and level 2 advanced seminar and at the beginning of 2017 her dedication was acknowledged by joining an elite group of therapists as a certified Watson Headache® Practitioner. For further information go to: www.WatsonHeadache.com
Sharni has spent the past three years working at the Melbourne Headache Centre as a senior Headache Consultant. She has worked along side the other senior headache consultant accurately diagnosing, treating and managing all types of Headaches and Migraines.  Working alongside and mentoring staff has helped consolidate and refine Sharni's high level of experience in treating a variety of headaches and migraines.
Certified Practitioner
Our treating practitioner Sharni Leon attended Victoria University of Technology completing her Masters in Health Sciences and is also a certified Watson Headache® Practitioner. Sharni attended the Watson Headache® Institute (Level 3 – Certification of Professional Competence in the Watson Headache® Approach "The Role of CO-C3 Segmental Dysfunction in Primary Headache").  The course was presented by Dean H Watson, Australian Musculoskeletal Physiotherapist.
The course was based on the Watson Headache® Approach, a protocol for the skilled assessment and management of the upper cervical (neck) spine in headache and migraine conditions. The Watson Headache® Approach is recognised as a scientifically researched method of examination and treatment.
Sharni is excited about the Headache and Migraine Centre – a centre focused on the dedication of treating Headaches and Migraines. Cutting edge manual therapy techniques are used, combined with diagnostic
accuracy to provide success in suitable clients.
Book an appointment online or call 0449 610 545.